Services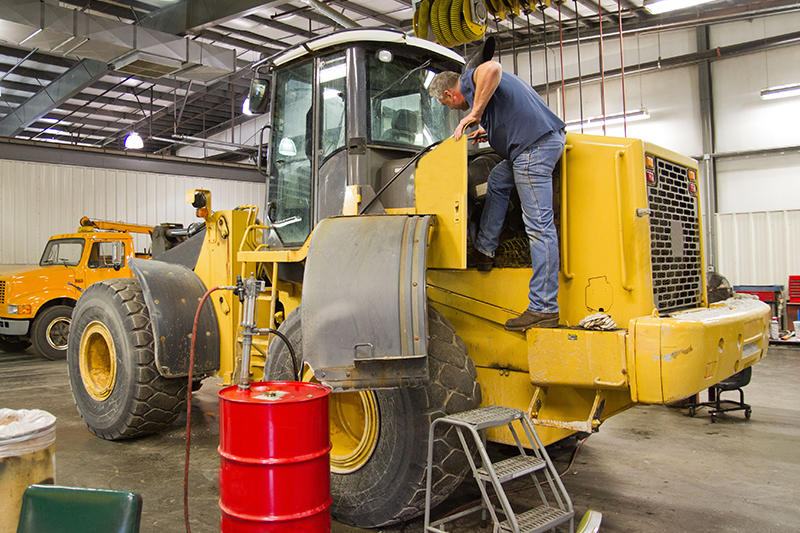 Sarco provides sales, service and repair to all industries and manufacturers. We offer pickup and delivery – warranty on fully repaired items; field service and in house repair on hydraulic equipment and machines. Sarco has 60,000 square feet of facility for manufacturing, hydraulic component repair, and equipment repair. We have over 150 years of combined experience in the hydraulic industry.
Our company has the largest hose machine in Central IL ¼" – 2" suction to high pressure. Our products include cylinders, valves, pumps, hoses; cylinders 3" long to 30' long, Sarco can do them all.
Equipment Rebuilds & Transfers:
Repair & Rebuild of any Type of Equipment
Transfers on all Truck Equipment
Repair of or Parts for:
Pumps, Motors, Valves, & Cylinders:
Commercial Intertech
Vickers – Dennison
Char-Lynn – TRW
Gresen – Rexroth
Parker – Danfoss
Permco
Metaris
Chelsa
Poclain
Caterpillar
Sundstrand
Dyna-Power
John Deere
Tyrone – Cessna
Ross – Staffa
Oil Gear – Cross
Continental
Racine – Webster
White – Husco
Eaton – Linde
And Many More
All types and makes of cylinders
Remanufactured Exchanges:
Vickers
Sunstrand
Dyna-Power
Caterpillar
Rexroth
Call for price and availability on other makes
Sarco Manufactures:
Custom Cylinders:
Design & Manufacture 1 – 20 in. bore Mill Type, Welded Type, and Mobile Type Cylinders
Cylinder Parts:
Equipment Repair Services:
Services:
Troubleshooting and repair of hydraulic and related problems on all types of equipment.
Refurbishment of all types of hydraulic equipment including older, discontinued, wrecked, and equipment in any other state.
Transfer of equipment from older to newer chassis.
Welding, fabrication, and re-fabrication work for modifying, uplifting, and repair of equipment.
In-the-field troubleshooting of hydraulic and related problems on all types of equipment.
Dielectric testing of insulated aerial devices.
Repair On:
All Makes & Models of Bucket Trucks
Back Hoes
Boring Machines
Walking Floor Trailers
Railroad Equipment
Municipal Equipment
Cranes
Contact Us Today
Our premier
hydraulic repair shop
is the largest in Central Illinois. We are here to meet all your hydraulic or pneumatic needs. Contact us today!